European University Cyprus (EUC) was founded in 2007 and developed out of Cyprus College, which was established in 1961. Today, EUC operates five Schools, namely, the School of Humanities, Social and Education Sciences, the School of Business Administration, the School of Sciences, the Medical School, and the School of Law, with the mission to educate students for successful careers and life achievement, to understand and serve the needs of society, and to create knowledge through research and innovation. EUC has participated in more than 250 projects funded by a number of programs and organizations such as the Horizon2020, Erasmus+, 7th Framework Program, Lifelong Learning Programme 2007-2013, Directorates General of the European Commission, the Cyprus Research Promotion Foundation, United Nations, European Space Agency, governmental bodies and others. In the last 4 years, the University has accumulated more than 5.5M euros in research funding. Research activity is primarily carried out by a number of research centers, laboratories, and other kinds of specialized settings such as clinics and innovation centers (http://euc.ac.cy/en/research/research-centers), among which two Centres of Excellence such as CERIDES and SoScieAtH.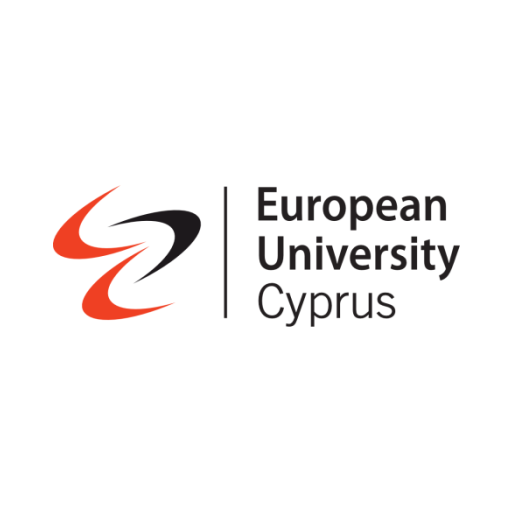 EUC is one of about 500 organizations in Europe which have been awarded the EU's 'HR Excellence in Research' badge. Researchers and members of the university's academic staff collaborate with scientists from the best universities and research centers in the world such as Harvard, Oxford, Imperial College London, King's College London, Karolinska Institute in Sweden, Max Planck Institutes in Germany and all top Greek universities. They participate or coordinate many research projects funded by the European Union, the Cyprus Research Promotion Foundation and other sources. The university has contributed significantly to many fields of research such as Computer Science and Engineering, Education Sciences, Natural Sciences, Humanities, Business and Health Sciences, Medicine and Law. SoScieAtH (https://soscieath.euc.ac.cy/) Centre of Excellence in Research & Innovation in Social Sciences, the Arts and the Humanities which will be involved in the project. It promotes active collaboration between researchers, theorists, academics, practitioners and the public towards achieving interdisciplinary scientific excellence and promoting social change.
The Centre consists of 6 Multidisciplinary Research Units (MRUs) with an inter-disciplinary group of experts and researchers:
MRU 1: Society, Language and Culture Research Unit,
MRU 2: Assistive Technology, Disabilities and Inclusive Education Research Unit,
MRU 3: STEM Education Research Unit,
MRU 4: Cultural Studies and Contemporary Arts Research Unit,
MRU5: Early Childhood Research Unit,
MRU 6: LifeLong Music Engagement Research Unit.
The Assistive Technology, Disabilities and Inclusive Education Multidisciplinary Unit (MRU2) of SOScieAtH is mainly involved in this project, which aims at an interdisciplinary approach to the field of Assistive Technology and accessibility, through the development and implementation of innovative and effective approaches to research, to education, to rehabilitation and to every-day life with the use of assistive technology for people with disabilities of all ages. Researchers of the Unit come mostly from the Department of Education Sciences that has an established tradition in Inclusive Education and Technology and Disability. Its Master's degree in Education Sciences: Special and Inclusive Education, offers knowledge in the field of educational, political, philosophical and theoretical aspects of inclusive education, as well as knowledge and skills for the identification, evaluation and effective education of children and youth in vulnerable groups with the use of assistive technology and accessible ICT